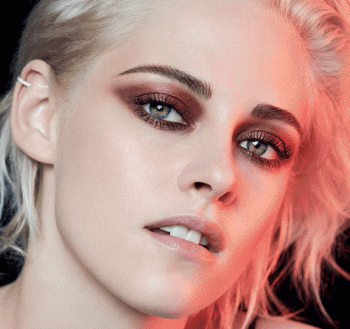 Click on the gif and images for full view.
In shades of intense bronze and electric blue, Chanel's new brightly colored eyeshadows will stay striking from dusk until dawn.
This spring, Chanel Global Creative Makeup and Color Designer Lucia Pica has designed a series of individual, boldly-colored eye shadows ranging from azure blue to canary yellow, along with a vivacious violet and silver gray. With a creamy texture that melts onto eyelids, thye are infused with a hint of mother-of-pearl for an iridescent finish. Wear just one color all over the eyelid or mix and match the different shades for a vibrant, disco or rock look like the one worn by Kristen Stewart, the face of the campaign.
Source
1
2
HQ
1