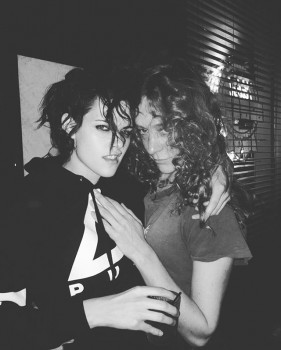 Click on photo for full view.
The photo was taken during 'Lizzie' filming in Savannah, GA.
Chloe Sevigny
"Me and this fire cracker made a movie and it's going to Sundance 2018 she had my back and I'll love her forever ! Congrats to our hard working cast and crew! Thanks to Original Pinkie Masters for giving us a safe place to let our hair down!"