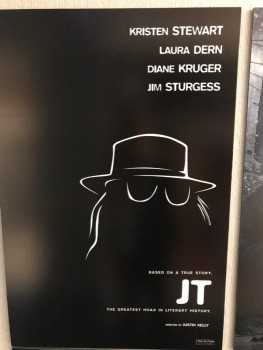 Click on image for full view.
The logline for "JT" reads:
This captivating true story goes behind the scenes of the hoax of JT LeRoy – a girl pretending to be a boy who identifies as transgender, duping the rich and famous in Hollywood, the fashion world, and elite literary circles.
The poster is from the American Film Market (AFM) in Los Angeles. It's an annual film market held in November.
Source