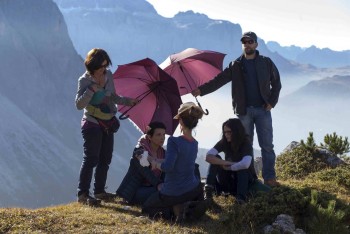 Click on pic for larger view.
In
Le Matin
article, Jean-Louis Porchet (Clouds of Sils Maria producer) said a few things:
- Kristen & Juliette were very surprised to see all the shops closed on Sunday in Zurich.
- Kristen took a smaller salary than usual because the film had a small budget.
- In the hotel in Switzerland, they had to differentiate the paparazzi to the real customers to ask them to leave. Some of the paps have even wandered around the set, disguised as hunters.
Source
via & translation thanks to
itsoktobeyou.org