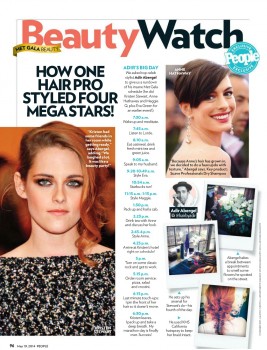 New BTS photo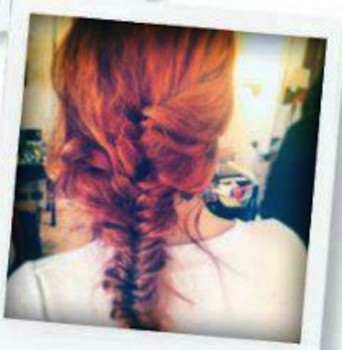 He used KMS California hairspray to keep her braid intact.
Click on each pic for larger view.
4.25pm:
Arrive at Kristen's hotel right on schedule!
5pm:
Turn on some classic rock and get to work.
5.15pm:
Order room service, pizza, salad and crostini.
6.15pm:
Last minute touch ups: I pin the front of her hair so it doesn't move.
6.30pm:
Kristen leaves. I pack up and take a deep breath. My marathon day is finally over. Success
Scan thanks to
@Gossipgyal