HQ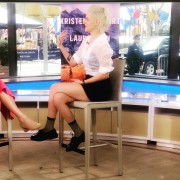 Click on pics for full view.
The episodes will air on 10 October and 12 October. More details in our post
here
.
Source
1
HQ
1
Please note: The photos were taken by pap photographers, but in this case due to it being in a public area within a work related environment we have decided to post them.