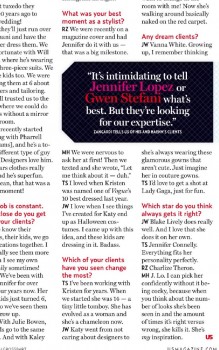 Click scan for a more readable view.
What was your best moment as a stylist?
Tara: I loved when Kristen was named one of Vogue's 10 best dressed last year.
Which of your clients have you seen change the most?
Tara: I've been working with Kristen for years. When we started she was 14 - a tiny little tomboy. She has evolved as a woman and she's a chameleeon now.