To celebrate #AMERICANULTRA wrapping this Friday, I made an unrelated gift for the internet to be released this monday! very excited!
— Max Landis (@Uptomyknees) June 12, 2014
13 June 2014
#itsawrap ..took part of trailer #memorabilia .. great cast, crew, prod. #coolproject bring on the #premiere pic.twitter.com/Rjucsltp7t
— Michael Papajohn (@MichaelPapajohn) June 13, 2014
jearlvinot
That's a wrap on American Ultra. Had a blast and worked with some talented folks.
Kristen is a talented sweetheart
and Jesse is one of the nicest and talented actors I've had privilege to meet. Now on to the next which ever that may be.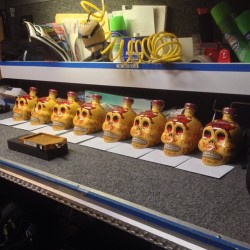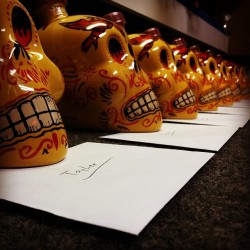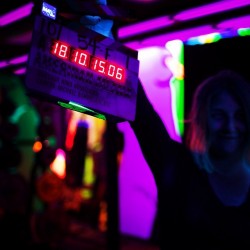 taydseaman
#tbt is bitter sweet this week. It's our last day of shooting for American Ultra. It's been such a wonderful experience with an amazing cast and crew. Cheers everyone!
Click on pics for larger view.


Just casually watched Jesse Eisenberg and Kristen Stewart hugging in the New Orleans airport. Not sure what to do with my life now.
— Lauren Bishop (@laurenb187) June 13, 2014
Find ALL our posts about 'American Ultra'
HERE
in one easy guide.
Via:
1
2
3
Photos Via:
@KstewAngel
Thank you.