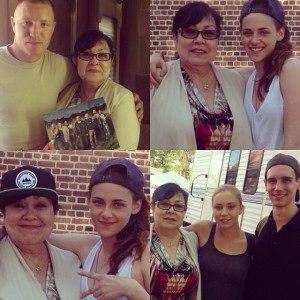 Joseph Julian Soria's mother with Kristen, co-stars Lane Garrison, Tara Holt & Cory Michael Smith.

Cropped & enlarged.
Click all pics for larger view.
Source:
Joseph Julian Soria
"To see her get excited and make her smile is one of my life's greatest pleasures. I live for those moments. She is a real star in my life. Love you mom."
Via