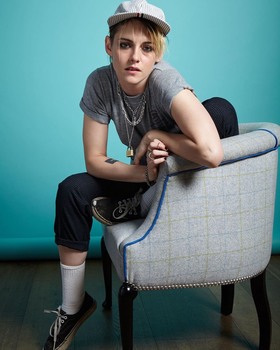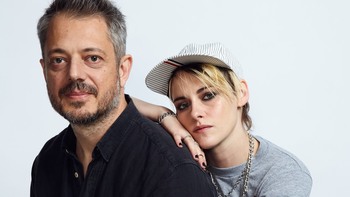 Click on portraits for HQ.
HQ
Media Photos
Click on pics for full view.
Deadline
Seberg, directed by Benedict Andrews stars Stewart as Breathless actress Jean Seberg who was a target of the FBI due to her political and romantic affiliations with civil rights activist Hakim Jamal (Anthony Mackie). Jack O'Connell and Zazie Beetz also star.
Andrews always had that image of Seberg in his head from Breathless, "wiping her thumb across her lips", but it wasn't until he read Joe Shrapnel and Anna Waterhouse's script that he learned about this "shadowed and buried period of her life." The pic for the filmmaker "felt like a story that speaks urgently to us now, the idea of privacy and government overreach." Andrews pointed to Jack O'Connell's FBI agent who is undergoing a crisis of consciousness. "He's involved in the dirty water that he can't believe in anymore", reminiscent for the director of the whistle blower in the Ukraine President Donald Trump scandal which has the House of Representatives beginning an impeachment inquiry. "It's like 1968 was speaking to 2019," said Andrews.
Stewart gave praise to DP Rachel Morrison and costume designer Michael Wilkinson for getting her into character as the two sides of Seberg: the extroverted public face and private.
"Jean had such a strong image based on things she had going on, and to peel that back and see underneath the headlines and beat the shit out of that image…Rachel knew how to get under my skin and present her image," said Stewart. Seberg opens on Dec. 13.
Source
1
2
3
4
5
6
HQ
AdoringKS
YT
Korita05